Comprehensive Curriculum Vitae ~ Gregory Zbitnew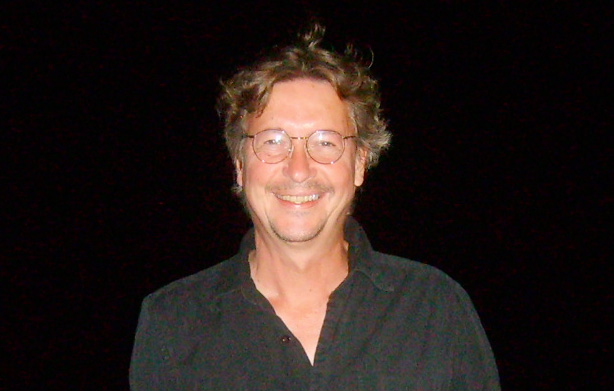 Following is an extensive list of the many jobs, independent film productions, animation
projects, educational CD-ROMS, music recordings, novels, and artist exhibitions I have
organized and participated in during my industrious career!
Here is my story so far ~ I hope my best projects are yet to come...

June 22, 1956 ~ Gregory Joseph Zbitnew was born in Milden, Saskatchewan.
1960 - 1969
Attended elementary schools in London, Ontario; Timmins, Ontario;
and Wadena, Saskatchewan.
1969 - 1973
Attended Frontier Collegiate High School in Cranberry Portage, Manitoba.
Graduated in 1973. (Northern residential school on former military base).
June - August 1972
Served aboard Canadian Coast Guard Ship 'Quadra' stationed for eight
weeks at Weather Station 'Papa' (1,000 nautical miles west of Victoria) ~
15 year old Sea Cadet ~ Honourable discharge Canada Coast Guard.
June - August 1973
Allied Van Lines, Thompson, Manitoba ~ furniture mover.
Fall 1973
University of Manitoba, Winnipeg ~ Studied one semester of Engineering
February - July 1974
South Bay Constructors - Manitoba Hydro project Northern Manitoba
Draftsman, Surveyor, Driller.
South Indian Lake, Manitoba
July - August 1974
INCO mine, Thompson, Manitoba ~ labourer
April - August 1975
St. Lawrence Construction, Notigi (northern Manitoba camp)
Drilling and Blasting for Hydro Project.
1975 -1978
Southern Alberta Institute of Technology ~ Calgary, Alberta.
Studied Television and Film Production. Graduated with diploma ~
This program introduced me to the basics of camera, lighting, sound and editing.
I produced several short 16mm films at the school: 'A Monster is Loose in the City'
(3 minute experimental photomontage animation is distributed by Winnipeg Film Group)
The school was equipped with television, radio, and sound recording studios
which also provided practical experience.
1975 - 1978
Summer jobs with Manitoba Hydro, and Frontier School Division while attending SAIT ~
(Working in northern communities along the Hudson Bay Railway,
I first considered making a documentary film about the people of the region.
January 1978
Moved to Winnipeg for a practicum as a 16mm film cameraman for CKY-TV news.
(arranged by the Southern Alberta Institute of Technology).
Became a member of the Winnipeg Film Group (Co-op) and worked on many productions:
'May Day' ~ video cameraman for 3-week National Film Board production
about the Winnipeg Communist Party, directed by Victor Dobchuk.
Camera assistant to Chim Wong on several productions for the University of Manitoba ~
one for the Faculty of Science was studying the viability of Pre-Cambrian Shield bedrock
for the storage of nuclear waste near Pinawa, Manitoba ~ (Beaulieu and High-speed cameras)
Sound recording and camera/lighting assistant on two half-hour documentary films
by Tom Yapp about runaways, The Seven Oaks Juvenile Detention Center and
group homes in Winnipeg, for the NFB.
1979
Camera assistant 'Egil's Saga' ~ half-hour drama produced by Michael Uttgardt
on location near Lake Winnipeg ~ 16mm camera: Al Lawrence, Tom Fletcher
(Arri S, Eclair NPR)
Camera assistant 'Mulvey Street Circus' ~ documentary film about a children's
neighbourhood circus, produced with the assistance of the NFB ~
camera: Ross McNabb, Victor Dobchuk (May 20 - June 11)
Night Manager, Saratoga Bowling Lanes
Produced and Directed 'Muskeg Special' ~ filmed during two, 2-week excursions
during a 500 mile trek on the Hudson Bay Railway through the tundra of northern
Manitoba . Locations: The Pas, Cormorant Lake, Waboden, Thicket Portage, Pikwitonei,
Ilford, Herchmer, and Churchill for the arrival of the first ship of the port's 50th year.
Crew ~ camera; Victor Dobchuk ~ sound; Ed Ackerman/ Leon Johnson ~ camera assistant;
John Paskievich ~ production assistant; Donna Cormie. Funded by a $6,000 Canada Council
Grant, and support from other agencies. Approximately two miles of film were recorded ~
The project was finally completed in 2007.
Production manager for segment of 'You Laugh Like A Duck' (Co-production between
Winnipeg and Halifax Co-ops) shot in northern Manitoba in conjunction with
'Muskeg Special'.
Technical consultant for portion of John Kay film that later became 'Vegetarian Culture' ~
One hour documentary (Location: Eliah, Manitoba)
Camera assistant ~ 'So Far From Home' an NFB film directed by Victor Dobchuk
about Chilean refugees in Canada. Camera: Elise Swerhone (Eclair NPR) ~ released in 1983.
Director, camera, editing 'The Making of Sarah's Dream' ~ a 4 minute colour film about
Ed Ackerman's claymation production of the same name. The documentary was produced
by Kevin Evans for CKND's 'Art For Art's Sake' television program.
1980
Director, camera; 'Eclipse' ~ short film shot during a total eclipse outdoors at 40 below.
Location: Manigotogan, Manitoba.
Camera assistant; 'The Manitobans' ~ a series of approximately twenty 'mini-documentaries'
(30 second) for television ~ each shot at a different location around Manitoba and featuring
a particular individual. Produced by FSI Productions. Camera: Ian Elkin (Aaton)
Production assistant 'Sarah's Dream' ~ a seven minute claymation film produced by
Ed Ackerman in conjunction with the Winnipeg Film Group.
Co-director, musician, and 'foley' sound effects; 'Live Studio Sound' ~ a film documenting
the live recording of the soundtrack for 'Sarah's Dream'. Filmed at Finucan Sound Studio,
Eight people provided voices, sound-effects, and music in one recorded take.
Worked at several odd jobs to support my film career; garment factory, book packer, lumber
yard laborer, delivery driver for Wheat Song Bakery, and Revision Officer for Elections Canada.
Production assistant; 'Silence of the North' a feature film shot on location in Winnipeg.
Directed by Allan King.
Produced, co-directed, animation camera, and sound recording; 'Five Cents a Copy', with
Ed Ackerman. A b/w experimental animated short created entirely from images produced
on a photocopy machine. Premiered at the Winnipeg Art Gallery on October 28, 1980.
Nominated for the Yorkton International Film Festival (November). The film has traveled the
world, and is still shown regularly.
October 1980 - February 1981
After losing in the 'best animation' category to 'Music Box Dancer' at the Yorkton Film
Festival, I considered giving up my film career and became a carpenter's apprentice on the
construction of a school at Deschambault Lake in northern Saskatchewan. (Bird Construction)
1981
In the spring I returned to civilization to become a member of the Saskatchewan Filmpool
Co-op, in Regina, and worked on many projects:
Sound recording/camera assistant; 'Prairie Motorcycle', produced by Joanne Rielly.
A 5 minute film about a small repair shop, and the early motorcycles on the prairies.
Sound recording on a documentary film about the monastery in Muenster, Saskatchewan
by Terry Marner for the University of Regina.
Animation workshop instructor, along with Elaine Paine ~ a summer-long workshop for
children at 4 different locations sponsored by the Regina Public Library. A special screening
of the numerous 8mm films produced by the children concluded the project to a packed
auditorium of family and friends.
Production assistant/driver ~ series of four 'Potash Commercials' produced by Camera West,
Regina. Filmed on location throughout Saskatchewan, including underground and at the top
of a grain elevator.
Sound recording for half-hour video; 'Alternative Lifestyles'
produced by Dreamweaver Productions.
Sound recording for half-hour video drama; 'Loves Me Loves Me Not',
produced by Joanne Reilly, Dreamweaver Productions.
Video camera ~ 2 camera remote crew; 'Conference for World Peace'.
One week shoot at Fort Quappelle, Saskatchewan. Producer; Dave Humisky (Cable Regina).
Director/ camera; 'The Juggler' ~ a 3 minute b/w, silent experimental film shot in the winter
at South Fork, BC. World premier at the Langham Cultural Center, Kaslo, BC. in 1982.
1982
Soundman for the Hoodoo Men blues band throughout the year. (Featuring a 17 year-old
Colin James on guitar ~ gigs with George Thorogood and John Lee Hooker).
Attended University of Regina ~ Completed one semester of Computer Science.
Testing and development of an animation stand for the Sask. Filmpool ~
16mm Bell+Howell camera with optical printer.
Animation camera and title artwork; 'Folks Call Me Tommy', produced by Don List
for Birdsong Films ~ Half-hour television documentary about the life and times of
Tommy Douglas for the CBC. A large portion of the film involved the animation of
archival photographs ~ broadcast many times over the years.
Video camera/ sound recording; 'Filmpool' ~ produced by Joanne Reilly for
the Saskatchewan Filmpool Co-op.
Produced and directed 'The Hoodoo Men's Last Shuffle' for Cable Regina ~
One hour video featuring the band's final live performance at The Club in Regina.
Camera; 'Rhapsody in Rose' ~ produced and directed by Valerie Lloyd ~ A five minute film
about fantasies and realities filmed in Regina and at Regina Beach. (Eclair NPR)
Producer/ director/editing of the notorious 'The Last Movie' ~ a punk rock extravaganza
filmed at the 'Downtowner' porno theatre ~ that was about to be demolished ~ on Portage
Avenue in Winnipeg. Featuring five bands; (Ruggedy Annes, Monuments Galore, Dub Rifles,
Nostrils, Stretch Marks) and 300 'extras' who sponsored the event with a $4 admission.
The one-hour version was broadcast numerous times on Winnipeg Cable.
A re-edited 'compact' 24 minute version is the only one in existence ~
[re-released by Dream Logic Corporation on DVD in 2004 and 2008.]
Camera, editing, and sound post-production ~ independently contracted promotional film
for Gibson Labeling Printer. 8 minutes, colour. Winnipeg.
Animation and camera (Acme 16mm) ~ promotional film for Versatile combines produced
by the Film Factory and Cine Labs, Winnipeg. Technical animation portions (approx. 3
minutes) of longer live-action film. Working through Xmas, I completed all animation,
inking, cel painting, and camerawork in 4 weeks. Camera: 41st Frame Productions.
Completed extensive electrical re-wiring of the new Winnipeg Film Group offices with
Ed Ackerman.
1983
Video edit 50 minute version of 'Muskeg Special' during the summer at the
National Film Board in Winnipeg. [Essentially sneaking in every night].
Camera assistant ~ series of car commercials. Camera: Ian Elkin (Winnipeg)
September/ October ~ Two month research project for a film tentatively called; 'Song of the Spirits'
with Valerie Lloyd for Birdsong Films. Traveled throughout Saskatchewan, Montana,
and Wyoming to many reservations ~ recorded photographs and interviews.
Moved to Regina Beach for the winter with my pregnant wife to compile research
and collaboratively write a treatment for the script. (Weather bitterly cold in what
essentially was intended to be a summer cabin by the lake ~ no-one else around)
1984
Moved to Lac La Ronge, Saskatchewan on New Years Day.
Camera for several scenes of 'Unfulfilled' ~ a Super 8mm feature-length film which was
shot in India and Northern Saskatchewan by Ray Ramaya (JR Productions) ~ a teacher at
the highschool in Lac La Ronge.
Saskatchewan Technical Institute, La Ronge, Saskatchewan ~
Successfully completed 3-month course in data processing.
Freelance 35mm still photography; including the 'Winter Festival' and a troupe of performers
from the Community Caravan Arts Group (Regina) ~ including Colin James; who traveled
around the north, and were based out of our apartment. Also participated in several local
exhibitions of photography.
July 1984 ~ Our son was born, and within 2 weeks, we loaded up our van and headed west
toward Vancouver... only to be offered a houseboat to live on when we stopped for a visit
in Kaslo, BC.
Graphic artist for the Langham Cultural Society, Kaslo, B.C.; a remodeled 3-storey, century-
old hotel which featured studios, a gallery and theatre. Duties included organizing events
and activities at the Center, as well as creating posters and other forms of promotional
printed material for visiting artists, authors, and touring musicians ~ exhibitions,
performances, and writer's series. Initially freelance in 1984, the job became full-time
until August 1985.
1985
In addition to working as a graphic artist at the Langham, I also did layout and word
processing for the Kaslo Update Weekly newspaper, continued to create artwork of my own,
study calculus by telephone correspondence, and enjoy time with our young son
on our floating-home ~ It snowed alot in the winter but the lake never froze.
September 1985
Moved to Vancouver, and became a member of the Vancouver Society of Independent
Animators in October. Freelance animation and production work for these Vancouver
companies;
October 1985
Marmalade Animation ~ 2040 W.12th Avenue, Vancouver ~ assistant animation
transportation lottery commercials.
December 1985
Marmalade Animation ~ Assistant animation on two Mohawk Gas commercials.
January 1986
Marmalade Animation ~ assisting on further Mohawk spots.
February 1986
Lulu Studios ~ Ink and trace; 'Getting There' (90 second) & 'Train Gang' (90 sec.).
Director/animator Paul Driessen for Canadian Tire Monorail at Expo 86
February 1986
International Rocketship (Marv Newland) ~ Ink and trace 30 second Tourism Lotto commercial.
March 1986
Marmalade Animation ~ assistant animation 'It Can't Be Done' ~ 3 minute film
for the U.N. Pavilion at Expo 86.
April/May 1986
Marmalade Animation ~ assistant animation; 'The Great Fire' ~ Vancouver Centennial vignette.
May 1986
Marmalade Animation~ assistant animation ~ BC Lotto commercial.
May 1986
International Rocketship ~ ink 'Nickelodeon' station IDs.
June-August 1986
Marmalade Animation ~ assistant animation; 'Tales of the Mouse Hockey League' ~
1/2 hour animated film for television.
July 1986
International Rocketship ~ ink; 'Quick History' Centennial vignette.

September 1986
Marmalade Animation ~ assistant animation on two, 30 second commercials for Mohawk.
October 1986
Marmalade Animation ~ Final checking; 'Tales of the Mouse Hockey League'
October 1986
Lulu studios ~ Inking 'Snookles' short film directed by Juliette Stroud of California Arts
for Spike and Mike Festival of Animation
February 1987
International Rocketship ~ Cel painting 'Nickelodeon' Station IDs
March 1987
Prepare application to the Canada Council and support material for my own animation
film project; 'The Window'. [Project not granted funds].
April-October 1987
Can't support my family on my sporadic animation work so I take a full-time job as a shop
manager/picture framer at Master Framers ~ 2603 E. Hastings. (Sonny Chin; proprietor) ~
Duties include; management, sales, inventory, wooden and metal frame fabrication,
drymounting, mat-cutting, glass-cutting, canvas stretching, fitting, and assembly,
opening/closing shop.
Illustrations for 'Plus' magazine; begin contributing the first of approximately 50
illustrations for the food section of the small glossy entertainment publication
during a two-year period.
October 1987
Greaseball Productions ~ Richards Street ~ Inking short animated film;
'Somewhere in the Arctic' by Andrew Stanton for Spike+Mike Festival.
November/December 1987
Delaney and Friends Animation ~ #401~ 1111 West Georgia Street, Vancouver ~
assistant animation 1/2 hour TV show; 'Value Tales'.
February - April 1988
Gordon Stanfield Animation ~ Yaletown, Vancouver ~ assistant animation on 'Strawberry
Fields Forever' ~ feature-length animation sponsored by Michael Jackson [never released].
August - September 1988
Bardel Animation Colouring House
Final checking ~ 'The Thing What Lurked in the Tub', and Pia Zadora video,
Assistant Animation ~ Wizard Productions (Lion's Den)
September, 1988- May, 1992
Emily Carr College of Art and Design ~ Vancouver, B.C.
Diploma in Design, majoring in Graphic Design.
The 4 Year program provided me with practical skills using the processes and techniques for
the design of material for print and publishing, as well as creating exposure to, and
facilitating experimentation in a wide range of art media, such as; painting, drawing, screen
printing, sculpture, and computer technology.
~ Continued freelance work to a certain extent while attending art school:
November 1988
CBC ~ Appeared as extra in an episode of 'The Beachcombers.'
December 1988
Curator of 'Correspondence Artist's Self-Portrait Show' at Pitt International Gallery ~
36 Powell, Vancouver. 50 international artists mailed me their self-portraits for inclusion
in the exhibition 250 sheets of perforated stamps featuring some of the images were
created as documentation of the show.
January - September 1989
Bardel Animation #102 -343 Railway Street, Vancouver
Final checking ~ feature film 'Shamu'. [never released]
(Worked in the evenings and weekends while attending school)
May 1990
Bardel Animation ~ #102 -343 Railway Street, Vancouver
Opaquer ~ 'The Nutcracker Prince' (uncredited)
July 1990
Bardel Animation ~ #102 -343 Railway Street, Vancouver
Final checking 1st episode of 'Ren and Stimpy' ~ 'Big House Blues'
May - December 1990
International Rocketship ~ 203 - 1168 Hamilton, Vancouver
· inking 'Lets Chop Soo-e' ~ Animated short film by Eric Piggors
· inking 'Pink Kokommer' ~ Animated short film ~ artwork by Marv Newland, Paul Driessen,
and Alison Snowden and David Fine. (back in the days when a hand-inked line on a sheet of
acetate was considered to be a craft.)
· inking 'Levis' television commercial
· inking "Angel Square'
October 21 - November 1, 1991
Solo Exhibition of 40 Collage Artworks (Paper Work)
International Mail Art Gallery
Pisa, Italy
January 1991
Illustrations and 'Hollow Man' costume for the Learning Channel.

March 1991
Curator of Correspondence Art Show at Gallery 3 ~ March 16 to April 7
660 Kingsway, Vancouver ~ Featuring the work of 3 artists;
Seiei Nishimura (Japan), Bruno Pollacci (Italy) and Gregory Zbitnew (Canada)
April 1991
International Rocketship ~ 203 - 1168 Hamilton, Vancouver
inking ~ BC Dairies (Singing Cows) ~ television commercial
June - September 1991
Pro Printers ~ 161 W. 2nd Avenue, Vancouver, BC
General worker in a large printing plant as a summer job while attending
Emily Carr College of Art and Design.
September 1991
Solo exhibition of 40 of my collage artworks at the Museum of Correspondence Art
in Pisa, ITALY.
April 1992
Organizer and promoter (along with Brian Haley), and participating artist, in an exciting
well-attended exhibition of nine revolutionary Emily Carr artists entitled;
The Young and the Restless ~ #180-840 Howe Street (Robson Court)
May 1992
Graduated from Emily Carr College of Art and Design ~ participated in Grad Show.
June 1992
Bardel Animation Colouring House ~ #105- 1093 W. Broadway, Vancouver
~ Inking and Final Checking on feature animation 'Bebe's Kids'.
June - August 1992
International Rocketship ~ 1178 W. 2nd Avenue, Vancouver
Designed End credits and Final checking ~ 'Deadly Deposits' ~ Short film for
National Film Board of Canada
July 1992
Bardel Animation Colouring House ~ final checking on 'Itsy Bitsy Spider', 'Chainsaw Bob',
'Thanks for the Mammaries', 'Bulimiator', and 'Empty Roll' (short films for Spike and Mike Festival)
September 1992
Participated in 3-Day Novel writing contest. (My 45 page entry became the genesis of
my novel 'generator' ~ volume one of which was released in 2000)
October - December 1992
Bardel Animation Colouring House~ final checking 'Window Shopping', 'Cioni', 'TNT',
'I'm Curious', 'Whoopass Stew!', and 'Frannies Xmas' (short films for Spike and Mike Festival of
Animation)
1992-1993
Common Ground Magazine ~ Suite 201, 3091 W. Broadway, Vancouver, B.C.
Production Co-ordination, desktop publishing, and illustration; Issue#39 (May/June 1992) -
Issue #40 (August/September 92), Issue #41 (November/December 92), Issue #42 (Jan/Feb
93), Issue #43 (April/May 93)
Windows platform - Pagemaker and Corel Draw.
January 1993
Bardel Animation
Final Checking 'Spagetti Snot'
February 1993
International Rocketship
Final Checking ~ 'Turner Family Showcase'
March - April 1993
Illustrations for 'Vancouver' Magazine, 'Step' Magazine (Vancouver), 'Casual/Casual'
(Toronto), 'Discorder' (Vancouver), 'Smile' (Germany), 'Pop Tart' (Vancouver)
April - May 1993
Bardel Animation ~ #105-1093 W. Broadway
Final Checking 'Wiggly Teeth' (short film)
March 1993-January 1995
Motion Works International, #130-1020 Mainland, Vancouver. (685-9975)
Senior Animator/Production Design ~ I created all of the animation layouts and
background designs, as well as 'Math Machine' game design/animation for the CD-ROM title
'Counting On Frank' for EA Kids (Electronic Arts) (USA) - [Released in November 1994] ~
The project was in development for 8 months with a crew of 15 staff and contractors ~
I also acted as an advisor in the development of software products created by the company,
including 'ProMotion' animation software, and 'Multimedia Utilities'.
Subsequent to 'Counting On Frank', I created animation, and the design and implementation
of numerous prototypes for Mattel and Hasbro, animated sequences of 50 household objects
for a major project 'Wonder Works' (which was not released), and also created digital
animation on the educational entertainment products; 'The Blue Tortoise' CD-ROM for Corel,
and the 'Alphy' CD-ROM for VTECH ~ [Both released in 1995].
November 1994
International Rocketship ~ 1778 W. 2nd, Vancouver
Production Artist (cut-out style animated lottery commercial)
January-October 1995
Center for Image and Sound Research
#200 ~ 1140 Homer, Vancouver.
Research and Development of a project to be released on CD-ROM. Working on this self-
directed project I used Strata StudioPro to create the 3-D environments and animation,
integrating the artwork and adding interactivity with Director. I was facilitated in
this process by C.I.S.R.. Unfortunately the Center was closed at the end of October due
to Federal funding cuts. I continued to work on the project while pursuing other freelance
multimedia and animation work.
August, 1995
International Rocketship ~ Production Artist (cut-out style animation)
BC Lottery, Double Play Pairs
August ~ September 1995
A.K.A Cartoon ~ Suite 512 ~ 402 W.Pender, Vancouver
Final Checking
October 1995-January 1996
GDT Softworks (Vancouver)/Toth Communication (Gibsons BC)
#302 ~ 1132 Hamilton, Vancouver ~ Adobe/Apple.
Created all the artwork and animation for a CD-ROM packaged with colour ink jet
printer driver software from Adobe. 500,000 units of the CD-ROM were distributed
for the first release. The CD contained a comprehensive glossary and tutorial about
desktop publishing, including animation illustrating 30 technical printing concepts
such as; colour separation, bezier curves, and dot pitch, etc... An animated character
acted as host to guide the user around the main screens.
January 1996
A.K.A. Cartoon ~ #512 - 402 W. Pender, Vancouver
Final checking 'Power Shoes~Kung Shu' television commercial
January-February 1996
Totally Hip Software. Suite 301 ~ 1224 Hamilton, Vancouver
Digital animation and production for 'Tales from the Hip'; a project to showcase
the authoring software Totally Hip attempted to create.
February 1996 ~ June 1997
Hyperactive New Media, #100~873 Beatty Street, Vancouver.
Animation Director, animation layout, background design, storyboards, and digital
production of the children's educational CD-ROM: 'The Fennels Figure Math' ~
Produced for McGraw-Hill Interactive. [Released November 1996] ~ I was responsible
for interpreting the provided script, supervising and directing the traditional and digital
animators, managing production schedules, developing interactivity, and ensuring that
the animation sequences could be integrated in programming.
Subsequently to completing the project, I developed concept sketches, animation layouts
and storyboards for 'Schoolhouse Rock; Math Arcade' "Grammar Rock', as well as script
development for 'Making Cents'. I also personally developed approximately 50 digital
versions of Greeting Cards for Hallmark, USA.
November 1997
Founded Dream Logic Corporation as an entity to publish and distribute my independent
projects; primarily a series of novels entitled; 'generator'.
April - July 1998
Mirvo Toys ~ Suite 100 -1900 O'Farrell Street, San Mateo, California.
Prototype design, production and digital compositing; 'Bugs', 'Annie's Garden',
'Pirate Game', 'Playmobile Town' for Mattel and Hasbro (USA).
November 1998 - January 1999
Mirvo Toys ~ Suite 100 -1900 O'Farrell Street, San Mateo, California.
Working independently in Vancouver to develop prototypes of media content for
interactive toys; ,'Barbie's Fashion Designer' , 'Rugrats' and more 'Pirates'.
December 1998 - January 1999
Basis Applied Technology ~ 1044 Seamount Way, Gibsons BC
Digital compositing of 'Looney's Learner' for Warner Brothers.
February - October 1999
Basis Applied Technology ~ based in Gibsons BC ~ 1044 Seamount Way
Worked in the Vancouver office of the company.
Creative director, animation director, animation layout, background design, storyboards,
and digital production. My duties included managing production schedules, co-ordinating
timelines, and directing the animation team. Our small office produced two educational
CD-Roms for Creative Wonders/The Learning Company (USA);
· Little Bear Preschool Thinking Adventure CD-ROM (and)
· Little Bear Kindergarten Thinking Adventure CD-ROM
2000
The entire year was spent writing my first novel in Vancouver, entitled; 'generator (volume
one) floating-point'. The 360 page novel was edited in Montreal from June until September,
and printed in Toronto. I created the text layout and designed the cover of the book as well.
The novel was released on September 14th.
While in Montreal, I also worked with Ed Ackerman (of Innocent Vision) to develop a
prototype for a 3D viewer using Imax film stock, created a detailed proposal for a
'flavoured-stamp' project for Jones Soda, and developed and distributed a blank stationary
product called 'Nothing', or 'Rein' in Montreal stores. We also experimented extensively
with the Sandee IMAX 3D drawing tool at the Montreal NFB.
December 2000 - February 2001
Bardel Animation ~ 509 Richards, Vancouver, BC
Animator ~ Crater Software ~ 'Cinderella Fashion Designer (Disney Interactive)
2001 - 2004
Continued freelance projects during the long intermittent process
of writing generator (volume two) 'eternal golden light'.

2002
Developed a company called 'Infinitely Better Media' to create interactive media concepts
in collaboration with Rich Katynski. Developed several demos using 'Director' software.
One project pitched to IKEA, was called; 'International Style'.
September 2003 - January 2004
Azure Media ~ Digital production artist for online interactive content.
2004
Released music CD; 'Lime Tongue ~ Vipers at the Gates of Dawn'. The six song CD
was recorded and mixed at Ouo Wow Rockhords in Surrey, BC.
Spent the entire year completing the writing, editing, text layout, and cover design
of my second novel; 'generator (volume two) eternal golden light'.
Released DVD of the 'Lost Movie' ~ Reformatted the punk rock movie originally recorded
in Winnipeg in 1982; called; 'The Last Movie'.
2005
January - February ~ Bardel Entertainment
Freelance flash animation and assembly for 'The Buzz on Maggie'.
March ~ Flash animation trailer for 'Industrial Park'
April ~ Released DVD of 'Five Cents a Copy' ~ 25th Anniversary edition ~ Director's cut.
(Until now only available on 16mm film).
May ~ Prepared a detailed proposal for 'Muskeg Special' and posted it online.
June ~ Release of Limelight DVD ~ Lime Tongue Live at the Adonai
July - October ~ Mighty Might Media (East Vancouver). Flash animation
on 'Harvey Birdman, Attorney at Law' television series (Cartoon Network),
produced by Bardel Animation.
October ~ Relocated to Winnipeg, Manitoba, with the intention of completing
'Muskeg Special'.
October - December ~ Meeting with various agencies in Winnipeg and Northern
Manitoba to gain support and funding a 'Muskeg Special' DVD, and potential
television broadcast.
January 2006 ~ May 2007
Edited 'Muskeg Special' and authored the DVD for release (May 22, 2007)
November 2007
Completed one minute documentary 'Walls of Memory' (November 11, 2007)
about the murals of Winnipeg, for Cinemateque's 25th Anniversary.
2008
Created Educational Edition of 'Muskeg Special' in consultation with Frontier School Division.
The feature-length DVD is currently part of the curriculum in all 40 Frontier Division
schools throughout Northern Manitoba.
Produced 40 minute DVD about the Hydro Project at Grand Rapids, Manitoba, entitled 'VI'.
Released 8 minute DVD about making the documentary 'Muskeg Special' entitled 'Beep it! Beep it!'
2009
Vancouver from January to May, Winnipeg from June to December.
Began production of a documentary in Grand Rapids, Manitoba,
recorded footage for a couple of short documentaries in Pikwitonei, Manitoba.
2010
Released documentary 'Take Your Tea and Drink it'. (42 minutes) in March.
Released feature-length documentary 'GRAND RAPIDS', (75 minutes) in September.
2011
Re-edited 'generator ([volume one] floating-point' and uploaded to Issuu.com
Re-edited 'generator [volume two] eternal golden light' and uploaded to Issuu.com

2012
Released documentary 'TWAIN' (92 minutes) in November
Recorded documentary footage for 'King of Obsolete' in Lynn Lake, Manitoba.
2013
Recorded documentary footage for 'King of Obsolete' in Lynn Lake, Manitoba.
Began editing documentary 'Salish Sea' in October.
2014
Released documentary 'Salish Sea' on dvd in March,.
2015
Released 'Time Traveler's Notebook' in February.
Released 'generator [ volume 3 ] the tower' in November.
Released 'generator [ volume 4 ] ghosts of reality' in December.
To CONTACT Gregory Zbitnew, email : gregoryz@shaw.ca
DREAM LOGIC CORPORATION ~ MAIN INDEX