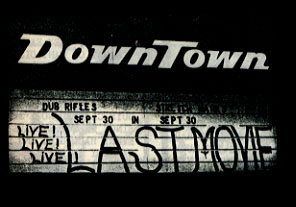 DREAM LOGIC CORPORATION ©2004
[ RE-ISSUED October 2008 ]
5 BANDS ~ 10 SONGS
This Punk Rock extravaganza features: Ruggedy Annes, Monuments Galore,
Dub Rifles, The Nostrils, and Stretch Marks. Loud and Live, this 26 minute
documentary was recorded at the Downtown Movie Theatre at 363 1/2
Portage Avenue in Winnipeg, Canada... during the last day of the theatre's existence.
Originally known as the Rialto, the Downtown theatre was made available by
The City of Winnipeg for 'cultural events' during the month prior to its
demolition. Destruction kicked off with the filming of the 'Last Movie'.
The concert started at 8pm on Thursday September 30th, 1982.
Gregory Zbitnew recalls; "The project went from conception to completion
in 30 days with zero budget. 7 or 8 rows of theatre seats were removed
to make room for a stage which consisted of construction scaffolding
covered in carpeting we had found. 300 'extras' sponsored the event with
the $4 cover charge through advanced sales and at the door"... Originally, a
one-hour version of the video was broadcast on television numerous times
through Cable Winnipeg. Unfortunately, now only 26 minutes of video are
all that exist. [Dubbed from decades old, 3/4 inch U-Matic videotape ~ thus
there are some image quality glitches.]
Dream Logic Corporation is basically distributing the DVD at cost to those
nostalgic for the glory days of Winnipeg punk, and to the youngsters who
want a glimpse into the past.
The Lost Movie is exclusively available in Winnipeg at War On Music.
CREDITS:
Production/ Direction, and event organizer: Gregory Zbitnew
16mm b/w film footage: Brian Ellis and Gregory Zbitnew
(16mm Camera equipment and bathtub film processing ~ Winnipeg Film Group)
Location video: Barry Floch and Ian Prentice (Shaw Cable Winnipeg)
Main Rigger/ Sign Painter/ Fixture Removal and Security: James 'Pin' Miller
Program Co-ordinator/ Stage Manager: Marcos X
Set-Up: Marcos X and Colin Bryce
P.A.: Two Large Brothers (you know who you are)
Door: Sunshine Ackerman
Thanks to:
Kevin Mears (Monuments Galore)
Mark Stretch (Stretch Marks)
Margaret Fanseca (Ruggedy Anns)
Colin Bryce (Dub Rifles)
and Murray
and everyone else who helped out to make the event possible.
Also special thanks to:
The Winnipeg Film Group
The City of Winnipeg
Gateway Insurance Agency
Wrecking Tickets at Wheels, Pyramid, etc...
'Pages of Rage' [Issue #1] ~ editor Chris W.
Last Movie review by Humidity
Original 'Destroy' poster ~ the Stretch Marks

To ORDER your copy on DVD* ~ $15 (cheap) ~ contact gregoryz@shaw.ca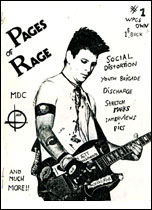 * WOW! Package also includes a full-page review reprinted from 'Pages of Rage' (Issue One), by Humidity,
and a copy of the original 11x17 B/W 'DESTROY' poster by the Stretch Marks: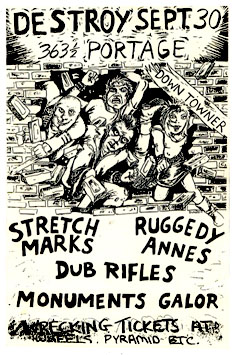 RETURN TO MOVIES INDEX