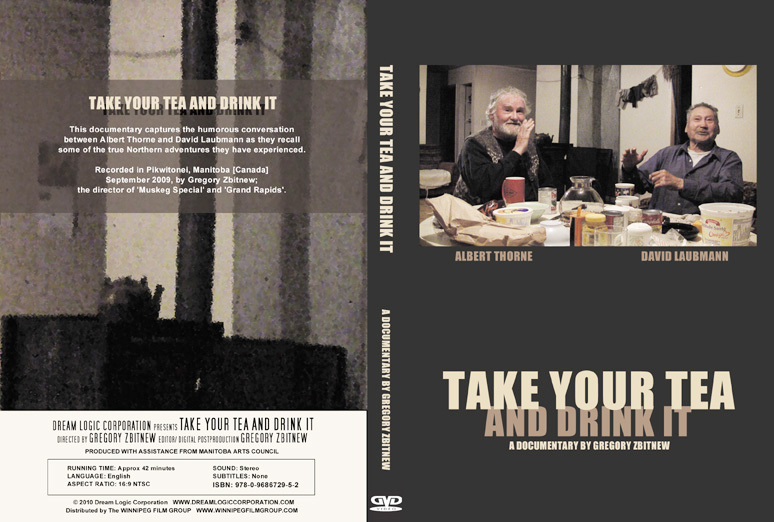 NEW DOCUMENTARY DVD AVAILABLE!
'Take Your Tea and Drink It'
Director: Gregory Zbitnew
(English ~ 16:9 Aspect Ratio)
(DVD Running time: 42 minutes)
This entertaining documentary preserves accounts of true northern adventures recalled in
conversation between two long-time friends; Albert Thorne and David Laubmann.
The HD video was recorded at David's kitchen table one evening in Pikwitonei in September, 2009.
Pikwitonei is located half-way along the Hudson Bay rail line, between The Pas and Churchill
in Northern Manitoba, and was featured in Zbitnew's previous documentary 'Muskeg Special'.
NOTE ~ This DVD may be ordered by emailing Gregory Zbitnew at: gregoryz@shaw.ca
RETURN TO INDEX
COMPLETE CV OF DIRECTOR, GREGORY ZBITNEW