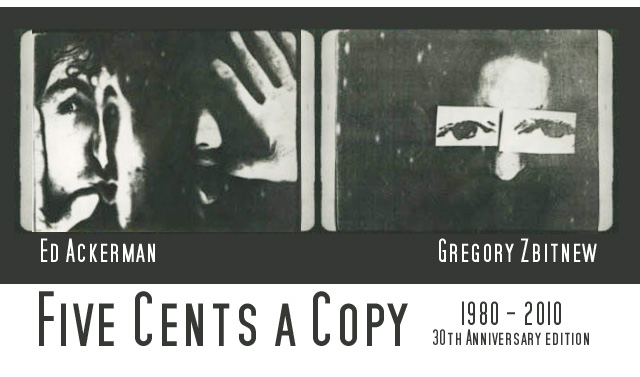 RELEASED ON DVD IN SEPTEMBER 2010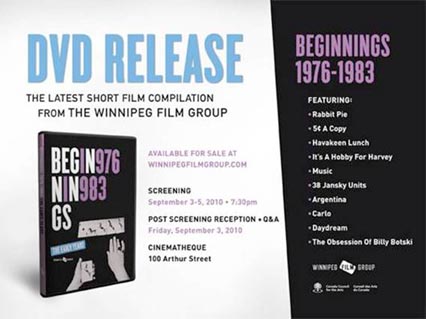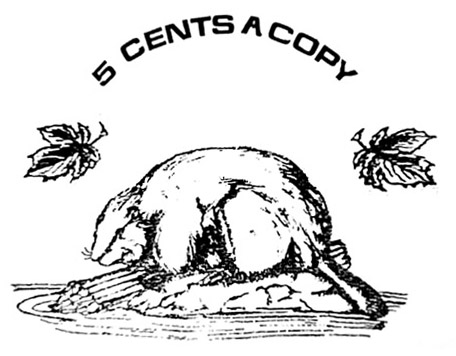 5 Cents A Copy
A Winnipeg Film Group Production (1980)
16mm High Contrast B/W
Screening Time: 2 minutes 45 seconds
Running Length: 100 feet.
The world's first experimental photocopy animated film
explores some of the possibilities for producing images
in motion, including all effects, fades, and dissolves.
Each image was recorded on paper using
a Minolta EP-310 photocopy machine.
Produced by Ed Ackerman and Gregory Zbitnew
Music: John Krocker (Moog), Victor Shkawrytko (Oberhiem)
Animation camera and sound recording: Gregory Zbitnew
Sound Mix: Victor Shkawrytko
Made with the assistance of Bio Static Systems.
Distributed by the Winnipeg Film Group
Following are images from the movie: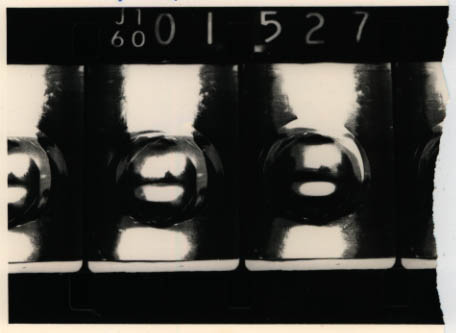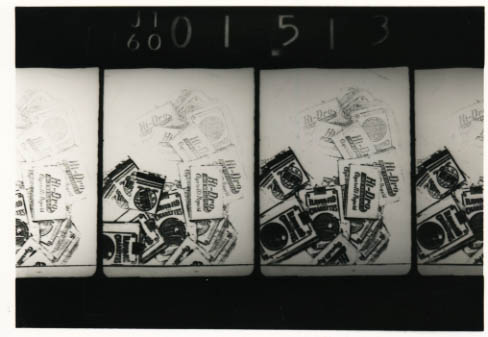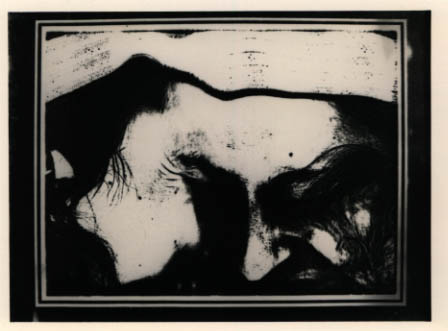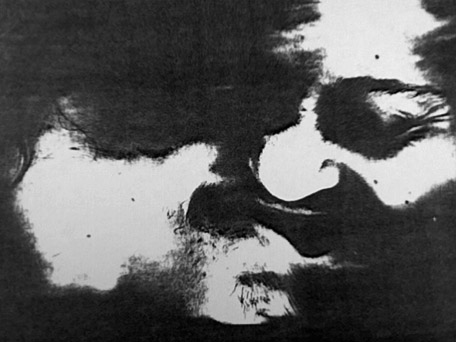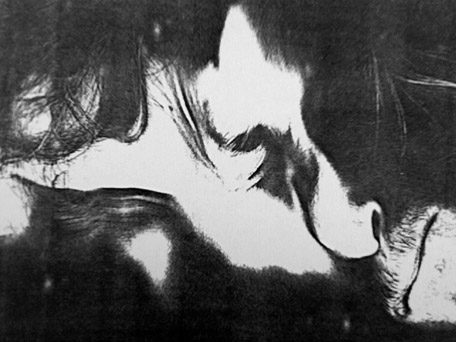 RETURN TO MOVIES INDEX