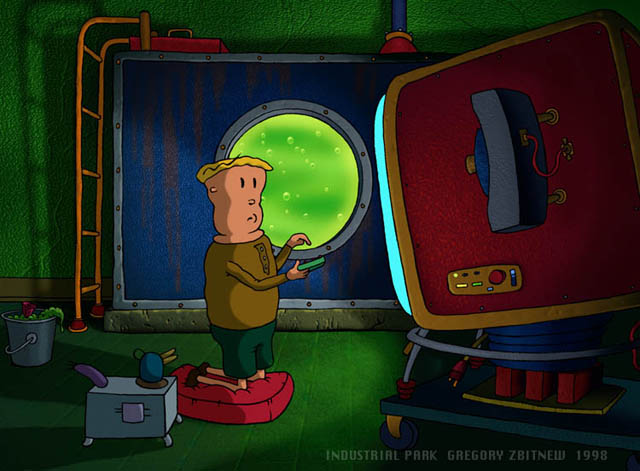 The storyboard for a short film entitled 'INDUSTRIAL PARK' was created
in 1998 : [ 8.5 x 11 Cerlox Bound ~ 82 pages of b/w illustration ]
Some hand-drawn animation was line tested on video, and a colour model
for one scene (above) was also rendered by digital artist Don Fuller.
In March, 2005, several scenes of the original storyboard
were compiled into an 'trailer' using flash animation software.
The black and white style harkens back to the pioneer age of animation.
The whimsical artwork is certain to amuse children of all ages.
Dream Logic Corporation is currently seeking interest from international
animation companies to collaborate in developing the concept further,
and generating sponsorship to produce a series of flash cartoon episodes
for the internet or television.
For more information, please contact Gregory Zbitnew: gregoryz@shaw.ca
ENJOY THE FLASH ANIMATION MOVIE TRAILER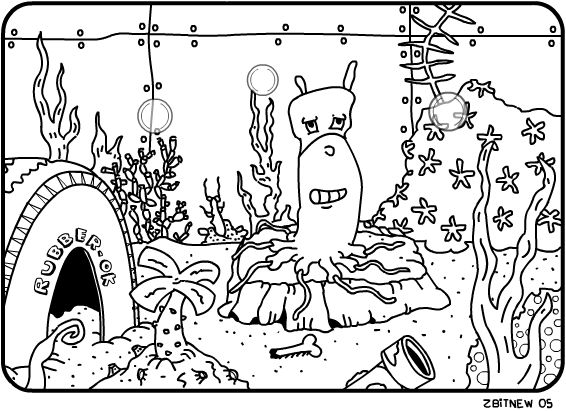 ABOVE is a scene from the flash animation, BELOW is a rendering by Wilkin Ng of Vancouver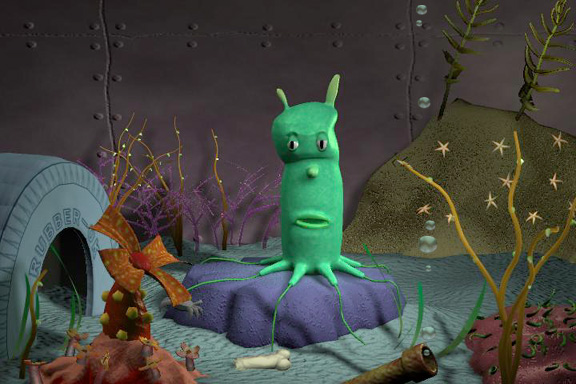 RETURN TO MOVIES INDEX
RETURN TO INDEX PAGE