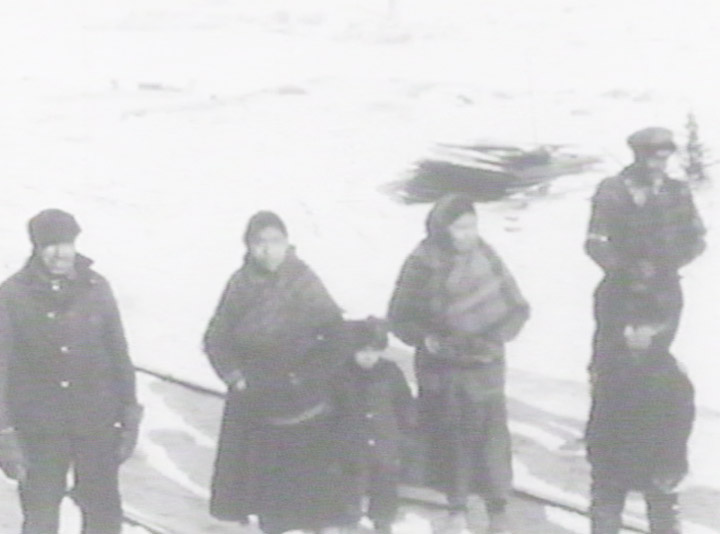 George Coutts Footage
Available from Manitoba Provincial Archives as 'V1'
[Prints of the film are also held at the National Archives of Canada]
Date of production: 1931-1933
3 film reels (1:17:37): acetate, b & w, silent, 16fps, 16mm
Biographical Sketch: George Coutts worked as a civil engineer at
Churchill, Manitoba from 1927-1937, on the construction of the
port and elevator.
In 1937, Coutts moved to Bishopton, Scotland, to work at the Royal
Ordinance Factory. In 1941, he was appointed to the Admiralty at Bath,
England to work in the Persian Gulf in Iraq.
Custodial History: The films were purchased from Mrs. Winnifred E. Coutts
of Kingston, Ontario in 1968.
Scope and Content: The films provide an anecdotal diary, through the
frequent use of titles, of Coutts' trip to Churchill as well as his work and life
in and around the Churchill area. The film begins with the journey via
Hudson Bay Railway from The Pas to Churchill in 1931 and goes on to show
the construction of the port's grain elevator, power house, warehouse and
dock; the dredging of channels; an RCMP patrol with Inuit guides, the arrival
and departure of various ships, including the SS Nascopie, a Hudson's Bay
Company Arctic supply ship; the arrival and departure of Canadian Airways
and RCAF planes; Inuit people in whale boats; and the 1933 visit of Charles
and Anne Lindbergh en route to Japan.
RETURN TO 'MUSKEG SPECIAL' HOME PAGE